McHenry, McHenry County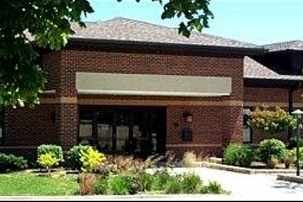 Welcome to Senior Services Associates' McHenry, McHenry County location.
Activities and Services
---
Blood Pressure Screening
1st Wednesday of every month at 10:30 a.m.
Coffee Klatch
Every Monday, Wednesday and Friday following the 9 a.m. exercise class!
Free pastries and coffee.
Exercise Class
Mondays, Wednesdays and Fridays at 8:00 a.m. and 9:00 a.m. $$.
Everybody's Birthday Celebration
First Friday of the Month at 10 a.m.
Movie Matinee
1st Friday of the month and 4th Thursday of the month at 12:30 p.m.(unless otherwise noted). Free popcorn.
Woodstock/Marengo/Riley Activities
---
Hearthstone Communities
840 N. Seminary Ave. Woodstock
The first Thursday of the month
10:00am – 1:30pm
offering Tai Chi, coffee klatch, and Bingo
Dorr township
1039 Lake Ave. Woodstock
The 2nd and 3rd Thursday of the month
10:00 am to 1:30pm
offering Tai Chi, coffee Klatch, $2 Bingo, and other fun activities/presentations
Marengo Township Hall
4010 N IL Rt. 23 Marengo
Activities the 3rd Friday of the Month
10:30-1:30pm
Offering Bingo, and including other activities/presentations
Call Norma Figueroa at for more information at 815-344-3555