Senior Companion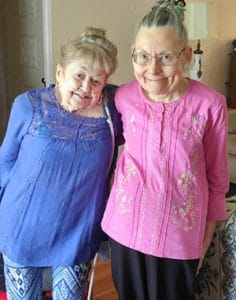 Everyone needs love, comfort, support, and understanding. The companionship of a good friend provides needed support through many of life's transitions. Too often, seniors become isolated at a time in their lives when they would most benefit from social contacts and assistance.
Our Senior Companion Program connects eligible seniors over 60 years old who live in South Kane, Kendall and McHenry Counties with carefully screened volunteers who want to make a difference in the life of a senior. Since 1996, this program has been making friendship matches, successfully connecting volunteers with hundreds of seniors who were in need of companionship.
If you are interested in participating in this program or want to refer someone who you think might benefit from a weekly visit, please contact one of the following Senior Companion Coordinator:
McHenry County
Senior Application for Southern Kane County and Kendall County
Volunteer Application for Southern Kane County and Kendall County
Senior Application for McHenry County
Volunteer Application for McHenry County
---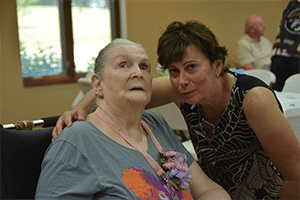 Programs available at McHenry County
Friendly Phone Companions
Canine Companions
Canine Companions Brochure
Nursing Home Visiting
Download the Senior Companion Brochure
---
Southern Kane & Kendall County
Amy Cummings
Southern Kane: 630-897-4035
Kendall: 630-553-5777
Email: acummings@seniorservicesassoc.org
---
Who Can Volunteer?
Volunteers must be:
at least 18 years of age or older,
willing and able to make weekly contact with their senior,
friendly, dependable and compassionate and
committed to making a positive difference in someone's life.
Be of upstanding moral and ethical character
How are Volunteers Screened?
Completing an application
Submitting a list of personal references
Successfully complete and pass criminal and background checks
Completing a one-on-one interview/orientation with program coordinator
What Does a Senior Companion Do?
Senior Companions provide positive social contact each week to their assigned senior. They enjoy engaging in pleasurable and purposeful activities together. For example, if the weather is bad, they may sit and chat, play card or board games, look through pictures, read together, knit or crochet. Getting out of the house is very beneficial for the seniors as well! Pleasurable activities for mobile seniors outside the home include going for a walk, going out to lunch or a meal, garage sale hopping, gardening, and enjoying a scenic drive or perhaps a trip to the library. Whatever a volunteer companion and senior do, they do it together.  Companions also stay in contact with their senior through phone calls. This can bring great joy to seniors, especially if they are not feeling up to a visit. A friendly call from their companion can lift their spirits and let them know they are in the thoughts of their companion.
In addition, senior companions provide wellness checks to the seniors they visit, ensuring everything is going O.K. At some point, seniors may have questions or need additional help. They may be confused or overwhelmed about who to contact to help them with their problem or situation. The senior companion volunteers are connected with staff at Senior Services. This allows them to refer their senior's needs to our agency on the senior's behalf. We then take over and help the senior through case management services, volunteer-based services, additional support, resources, Medicare/Medicaid questions and so much more.
And there is even more! Senior Companion volunteers initiate contact with their seniors and visit them one-on-one in the comfort of their own home. By initiating contact, they help remove the barrier of meeting someone new or requiring a senior to "put themselves out there" to make new friends – something that can be intimidating for the elderly.
Senior Companions offer A LOT to the seniors they visit. They are escorts, listening ears, advocates and supportive friends all bundled into one!
Why Do Volunteers Become Senior Companions?
Our volunteers have many reasons for choosing this program including:
they enjoy making new friends and meeting new people
having the opportunity to help and spend time with a senior citizen;
wants to feel needed and useful
feels the void of not having an older person in their life
wants to contribute to helping their community
being able to have the flexibility to decide their own schedule;
those who work, or have lots of other commitments enjoy being able to have a weekly, meaningful volunteer experience that fits into their work schedule and doesn't take a great deal of time.
What are the Benefits of Volunteering?
Assists in breaking down social barriers
Opportunity to explore new interests and hobbies
Provides valuable community service that saves money
Develop new social skills
Gain professional experience/ Bulk resume
Better understanding of community needs
Helps foster empathy
Promoting personal growth
Heighten self-esteem
Gain knowledge of local resources available
In addition to the satisfaction that comes from doing good for others, Senior Services offers some benefits to eligible volunteers through our Retired Senior Volunteer Program (RSVP). You may qualify for mileage and meal reimbursement, excess liability insurance coverage, and more. Click here for more RSVP information.
---
Helpful information