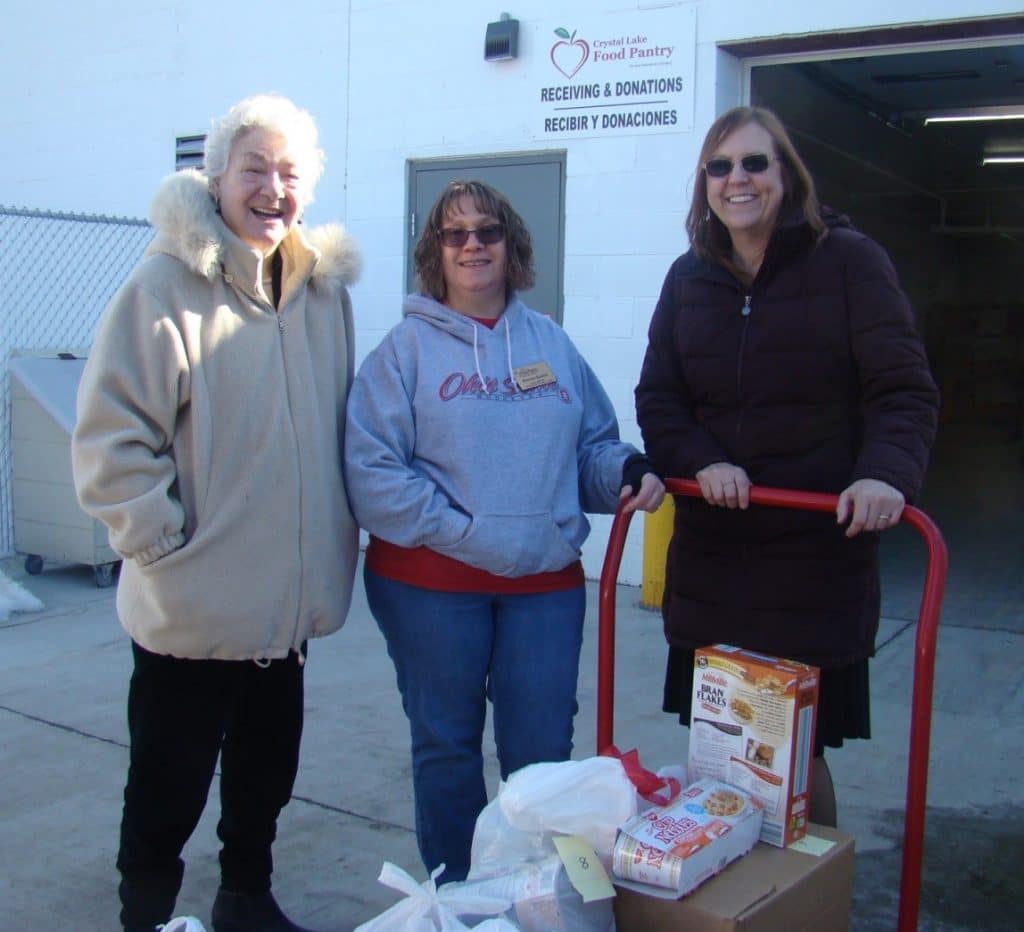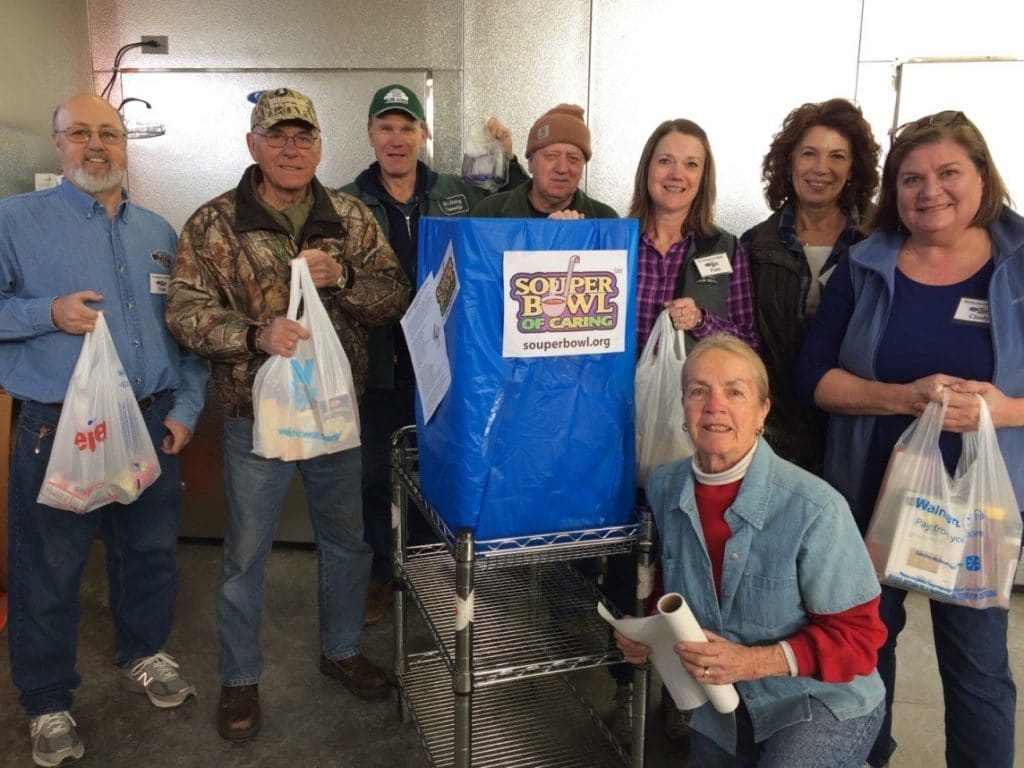 RSVP of Kane, Kendall and McHenry Counties recently participated in the "Souper Bowl of Caring", beginning with a Martin Luther King Jr. Day of Service initiative, and concluding the first week of February.
In all, 292.9 pounds of food was collected for local pantries. The top collection site was our Crystal Lake center collecting 107 pounds of food items to the Crystal Lake Food Pantry. In Aurora, RSVP volunteers collected 89.4 pounds of non-perishable food items which were delivered to the Marie Wilkinson Food Pantry, one of our RSVP partner sites. In McHenry County, the FISH Food Pantry was the recipient of a total of 58 pounds of donated items including non-perishable food products and personal care products. At the Elgin Illinois Senior Services Associates Center, 26 pounds of food was collected for delivery to Food for Greater Elgin. And in Yorkville, RSVP volunteers collected 12.5 pounds of food items which were delivered to the Kendall County Community Food Pantry for distribution there.
Participating in Souper Bowl of Caring is a great way for all our senior participants and community members to contribute in this important work of offering food for those in need.
The Retired & Senior Volunteer Program and their members appreciate the close relationships they have fostered with these food pantries. We recognize that many of our senior clients are in need of the pantry services and are regularly attending pantry distribution days. We are happy to contribute to these pantries in any way we can.
More information is available about RSVP, the Souper Bowl of Caring, and National Days of Service and Remembrance by contacting Debbie Danitz at Senior Services Associates at 815/344-3555 ddanitz@seniorservicesassoc.org , Elgin, Peggy Gomez at pgomez@seniorservicesassoc.org 847/741-0404 for Kendall or So. Kane Counties contact Barb Nadeau at 630/553-5777 bnadeau@seniorservicesassoc.org