In 2012, a national day of giving was born. Since its inception, #GivingTuesday has always been held on the Tuesday following Thanksgiving.
HELP US TO HELP MORE SENIORS
WHY? Seniors need help with engagement, exercises, food, transportation and more. Senior Services has developed innovative programs and online classes to meet all of the new needs arising during this difficult time. Your dollars will place more meals in their cupboards, as well as access to benefits, protection and socialization.
HOW YOU CAN HELP
On November 30th, visit our donation page online and complete the form.
You have only 24 hours to GIVE!
Share with friends, neighbors, coworkers, and family. The more new donors we have, the better!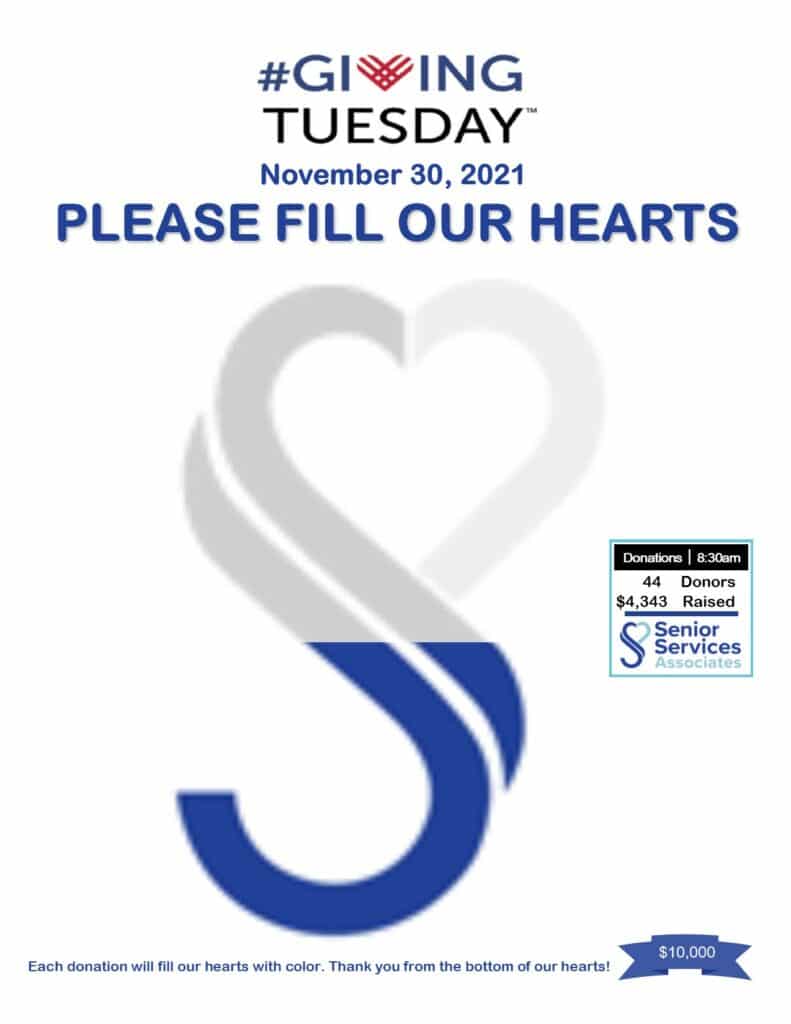 ---
OUR MISSION
Senior Services Associates, Inc. is a 501(c)(3) non-profit agency dedicated to sustaining and improving the quality of life for individuals age 60 and older, the disabled and their caregivers by providing access to the social services they need. We are dedicated to preserving their independence, promoting mental and physical well-being and protecting their rights and dignity.
Donate
---
QUESTIONS?
Contact Adele for information:
P: 847.741.0404 / E: alarsen@seniorservicesassoc.org