Article by the Daily Herald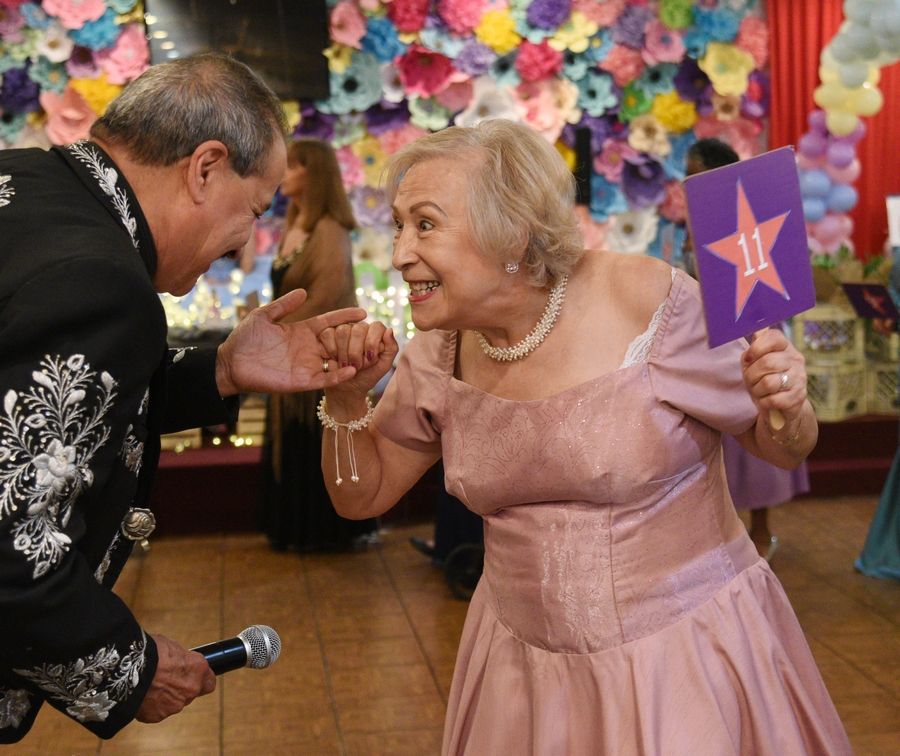 It might have come 50 years late, but Clara Martinez wasn't complaining as she was crowned the "Quinceañera" during an event Wednesday at Senior Services Associates in Elgin.
"I'm so excited. I never had a quinceañera," the 65-year-old Martinez said. "This is the best one ever."
The second annual quinceañera celebration was organized by Senior Services Associates and the Elgin Police Department. It's part of an effort by SSA to offer more multicultural events for its seniors.
In the past year, SSA has celebrated the heritage of the Filipino, Guatemalan and Southeast Asian communities. It also has hosted Oktoberfest, Hanukkah, Mexican Independence Day and Black History Month parties.
SSA activity coordinator Minnie Vasquez said it's never too late to learn about other cultures.
"We have such diversity here, and we want everyone to feel welcome," Vasquez said.
Wednesday's celebration featured music, dancers, lunch and a fashion show where 17 seniors strutted their stuff on the dance floor in hopes of being crowned the day's "Quinceañera."
Maria Borrero, community outreach specialist with EPD, said that, like many of the seniors in attendance, she never had the traditional coming-of-age party when she was growing up.
"To watch them get to experience something like that is so special," Borrero said.