Aurora, Kane County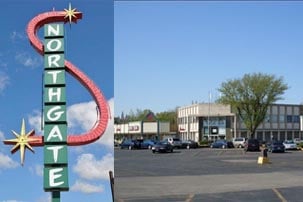 Welcome to Senior Services Associates' Aurora, Kane County location.
Just in time for the holidays, Senior Services Associates is holding their 14th Annual Pie Auction Fundraiser.
Join us on the Red Carpet for Hollywood Trivia, wonderful people, exceptional food, a complimentary bar, and of course the most magnificent pies EVER.
---
Friday, November 16, 2018  |  6:00pm
Pipers Banquets
1295 Butterfield Road, Aurora, IL 60502
Dinner & Libations
Music & dancing follows the live auction
---
Tickets: $45.00 each
Admission includes a full dinner and a three-hour complimentary beer and wine bar, with music and dancing to follow. The deadline to order your tickets online is 12:00 p.m., Thursday, November 15th
Contact Senior Services Associates for tickets or more information: 630.897.4035
Want to donate a pie?
We welcome any and ALL pie donations! Please visit the Senior Services website and complete the entry form. Deadline to submit the form is November 8th:
Activities and Services
---
Bingo
Every Wednesday and Friday from 1:00pm to 3:00pm.
Everybody's Birthday Party – Held monthly
Please call (630) 897-4035 for additional information and to make reservations.
Knitting Club
Meets every 4th Wednesday of the month from 1:00pm to 3:00pm.
Meet with Our Information & Assistance Staff
---
Centennial House
1630 W. Plum Street, Aurora
2nd Thursday every month
10:00am-11:00am
Constitution House
401 N. Constitution Drive, Aurora
2nd Monday every month
10:00am-11:00am
Maple Terrace
904 North Avenue, Aurora
3rd Tuesday every month
10:00am-11:00am
Anderson Farms
1500 Biarcliff Road, Montgomery
3rd Tuesday every month
8:00am-9:30am
Alden Horizon
2000 Randi Drive, Aurora
3rd Monday every month
3:00pm-4:00pm
Hunt Club Village
200 Hunt Club Drive, St. Charles
4th Tuesday every month
10:00am-11:00am
Sliver Oaks
1819 Silver Oaks Circle, Aurora
1st Tuesday every month
11:00am-12:00pm
North Island Apartments
2 N, Stolp Ave, Aurora
1st Tuesday every month
9:00am-10:00am