Aurora, Kane County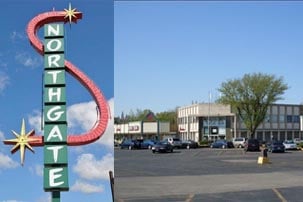 Welcome to Senior Services Associates' Aurora, Kane County location.
Activities and Services
---
Bingo
Every Wednesday and Friday from 1:00pm to 3:00pm.
Everybody's Birthday Party – Held monthly
Please call (630) 897-4035 for additional information and to make reservations.
Knitting Club
Meets every 4th Wednesday of the month from 1:00pm to 3:00pm.
Meet with Our Information & Assistance Staff
---
Centennial House
1630 W. Plum Street, Aurora
2nd Thursday every month
10:00am-11:00am
Constitution House
401 N. Constitution Drive, Aurora
2nd Monday every month
10:00am-11:00am
Maple Terrace
904 North Avenue, Aurora
3rd Tuesday every month
10:00am-11:00am
Anderson Farms
1500 Biarcliff Road, Montgomery
3rd Tuesday every month
8:00am-9:30am
Alden Horizon
2000 Randi Drive, Aurora
3rd Monday every month
3:00pm-4:00pm
Hunt Club Village
200 Hunt Club Drive, St. Charles
4th Tuesday every month
10:00am-11:00am
Sliver Oaks
1819 Silver Oaks Circle, Aurora
1st Tuesday every month
11:00am-12:00pm
North Island Apartments
2 N, Stolp Ave, Aurora
1st Tuesday every month
9:00am-10:00am