McHenry, McHenry County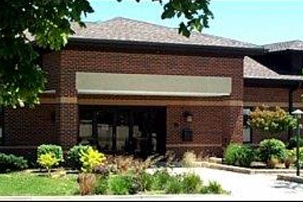 Welcome to Senior Services Associates' McHenry, McHenry County location.
Activities and Services
---
Blood Pressure Screening
1st Wednesday of every month at 10:30 a.m.
Coffee Klatch
Every Monday, Wednesday and Friday following the 9 a.m. exercise class!
Free pastries and coffee.
Exercise Class
Mondays, Wednesdays and Fridays at 8:00 a.m. and 9:00 a.m. $$.
Everybody's Birthday Celebration
First Friday of the Month at 10 a.m.
Movie Matinee
Select Fridays of each month. NO admission and complimentary popcorn is available for all who attend. Come and enjoy the wall sized picture and 'easy to hear' surround sound system! (Note: Occasionally, a film may be shown on a Thursday – watch the calendar for most up to date information.)
Woodstock/Marengo/Riley Activities
---
Dorr Township
1039 Lake Ave. Woodstock
The 2nd and 3rd Thursday of the month
10:30 am to 1:30pm
Offering Tai Chi, coffee Klatch, $2 Bingo, and other fun activities/presentations
Marengo Township Hall
4010 N IL Rt. 23 Marengo
Activities the 3rd Friday of the Month
10:30-1:30pm
Offering Bingo, and including other activities/presentations
Call Maureen Almazan for more information at 815-344-3555