Retired & Senior Volunteer Program (RSVP)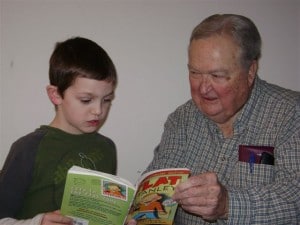 The Retired & Senior Volunteer Program (RSVP) is part of Senior Corps, a national network of service programs that provides older Americans the opportunity to apply their life experience to meeting community needs. RSVP volunteers serve in a diverse range of nonprofit organizations, public agencies, and faith-based groups. Among other activities, they mentor at-risk youth, organize neighborhood watch programs, test drinking water for contaminants, teach English to immigrants, and lend their business skills to community groups to provide critical social services. RSVP is sponsored by Senior Services Associates.
Research has proven that volunteering has many benefits and the Corporation for National and Community Service has published the attached document:
Health Benefits of Volunteering – A Review of Recent Research
Who do I contact to be an RSVP volunteer or ask for help?
Northern Kane County
Peggy Gomez
(847) 741-0404
Email pgomez@seniorservicesassoc.org
Southern Kane and Kendall Counties
Barbara Nadeau
(630) 553-5777
Email bnadeau@seniorservicesassoc.org
McHenry County
Debbie Danitz, Director of RSVP in Kane, Kendall and McHenry Counties
(815) 344-3555
Email ddanitz@seniorservicesassoc.org
Eligibility
RSVP is open to people age 55 and over. Local RSVP projects recruit seniors to serve from a few hours a month to almost full time.
RSVP Volunteer Benefits
Reimbursement Policy
Reimbursement is provided to volunteers for transportation and/or meals through Federal and Agency funding. This reimbursement is subject to the eligibility requirements listed below:

Enrollment in the RSVP program
Volunteers must serve no less than three (3) hours for the days in which you are requesting reimbursement, this includes travel time to and from the assignment.
Maximum transportation cost (mileage, Dial-A-Ride, bus) reimbursement is $25 per month
No reimbursement can be given unless time sheets are received by the 15th of the following month and contain the following information:

Your signature
Station name and station coordinator's signature
Hours/minutes actually served (include transportation time)
Checked box indicating reimbursement YES.

Excess Liability Insurance
During their volunteer service, RSVP volunteers are covered by accident, personal liability and excess automobile liability insuranc
Volunteer Recognition
An annual volunteer recognition event is held in order to thank active RSVP volunteers for their hours of service.
Volunteer Opportunities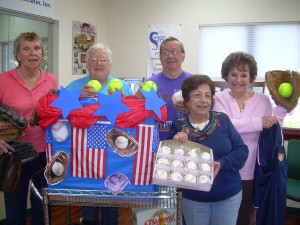 The local Retired & Senior Volunteer Program (RSVP) covers Kane, Kendall and McHenry Counties, and is sponsored by Senior Services Associates. The program is funded in part by CNCS and by the Illinois
Department on Aging. Our project is working to solve essential community needs by focusing on the following areas of need.
The Corporation for National and Community Service 2011-2015 Strategic Plan outlines the strategy for addressing the six focus areas identified in the Serve America Act: disaster services, economic opportunity, education, environmental stewardship, healthy futures, and veterans and military families.
Disaster Services.Concerns regarding the preparation, mitigation, response, and recovery efforts that relate to disaster events.
Economic Opportunity. Addresses unmet needs of economically disadvantaged individuals, including financial literacy, affordable housing, and employment-related assistance.
Education.Topics related to unmet educational needs within communities, especially those that help at-risk youth to achieve success in school and prevent them from dropping out.
Environmental Stewardship. Matters regarding energy and water efficiency, renewable energy use, at-risk ecosystems, and behavioral change leading to increased efficiency.
Healthy Futures. Addresses unmet health needs, including access to health care, increasing physical activity and improving nutrition in youth, and increasing seniors' ability to remain in their own homes.
Veterans and Military Families. Addresses unmet needs of veterans, members of the armed forces, and family members of deployed military personnel.
Please contact your local representative (listed at top of page) in order to find out how to get started as a volunteer.

For more information about RSVP program please visit nationalservice.gov and www.illinoisrsvp.org.